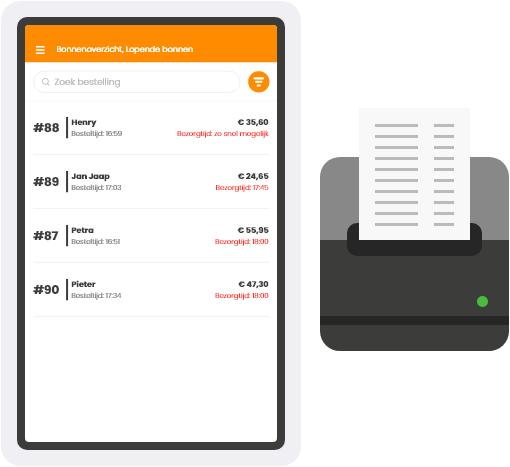 You want to serve your dishes locally? It's possible!
With your own take-out and delivery system by iButler you control everything. Guarantee the quality of your offer, service and prices without external parties. You are happy, your client is happy, and we are happy! Our team would love to tell you more, no obligations off course.
I would like to plan a meeting
Why use a take-out and delivery system?
Work on a strong relation with your customer with your own ordering system and save on commissions at the same time. Discover the benefits.
iButler
No commissions, 24/7 support with a personal contact
The system
Ready to use in one day, always up to date en user-friendly interface
Digital menu
Upsell possibilities, with multiple languages completely in your corporate identity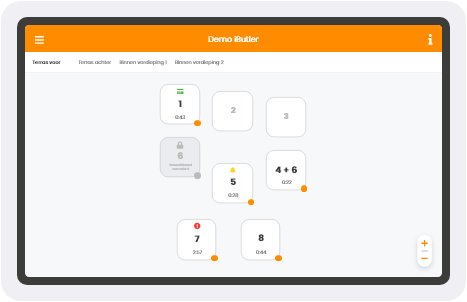 Flexible settings and offers
You can manage delivery zones, opening hours and prices yourself. You can even set different menus for take-out and delivery, or set menus for specific times. Would you rather have iButler take care of it for you? Our team is at your service 24/7.
I would like a price indication
Combine the iButler take-out and delivery system
Your guests can easily order and enjoy your dishes at home with the take-out and delivery system. But this is also possible on location.
QR ordering
Let your guests order via their own smartphone
All guests place their order via their own smartphone on a joint tab. Scan the QR code and order away!
Read more
Kiosk system
Save time with a kiosk ordering system
Guests place their order and pay via the kiosk when they enter and pick up their order at the counter when it's ready.
Read more
Trends and updates
iButler is on top of every development in the field of automation in the hospitality industry. We love to share!