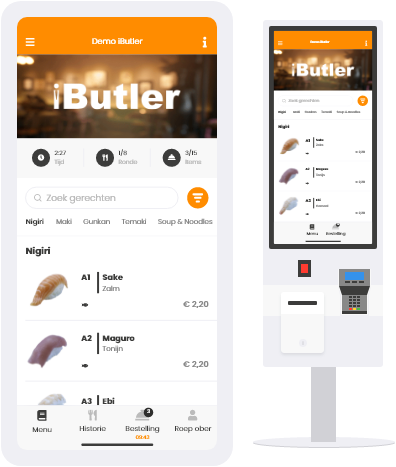 The iButler mission
iButler was born from our love, involvement and knowledge of the hospitality industry. That's why our mission is to make every hospitality company future-proof with our digitization and automation solutions. Our flexible products, that make this mission possible, are suitable and easy to implement in any type of business.
One ordering system, three products
Our products represent the future-proof "self-order" principle, where guests can experience the ease of ordering both from the comfort of their home and in your company.
QR ordering
All guests place their order via their own smartphone on a joint tab. Scan the QR code and order away No account or app needed!
Kiosk system
Guests place their order and pay via the kiosk when they enter and pick up their order at the counter when it's ready.
Take-out and Delivery system
Guests can order and pay from the comfort of their own home with your own online ordering system.
Behind the scenes
iButler is a collaboration and initiative by parties that are both mainly focused on the hospitality industry. By combining ideas and forces the iButler ordering system now offers the perfect, completely customizable solution for every business.
Wappstars
Full service online marketing agency
Concept One
Specialist in digitale solutions of hospitality industry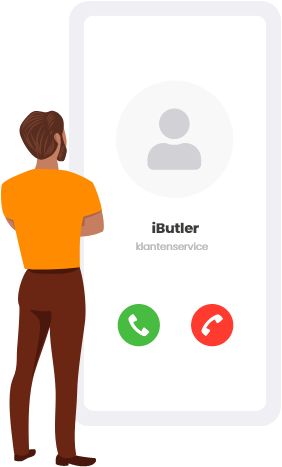 We don't work for you, but together with you
iButler is a flexible organization where we believe in cooperation and personal approach. That's why we offer support specifically catered to your needs.
Would you like to process the data into the ordering system yourself? Or would you prefer that we take care of that for you? Our team is ready to help you in any way you might need it. We like to share our knowledge and involve our clients in the process, with support available 24/7. This way we can work together to make your company ready for the future!