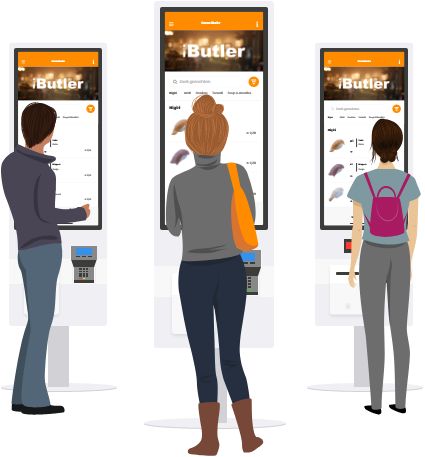 Your business up-to-date within the new society
The iButler order kiosk makes social distancing possible. With the user-friendly interface with upsell functions your guests enjoy the same possibilities as a personal server. Curious how this fits into your business? We give free advice.
I would like to plan a meeting
Why use an order kiosk?
With self-service by an order kiosk you will never have to sell a "no". This digital colleague comes with an impressive résumé.
The staff
Relieves workload
Has more time for quality
Works more efficient
Your business
Is less susceptible to mistakes
Shorter lead-time, more orders
Increase of revenue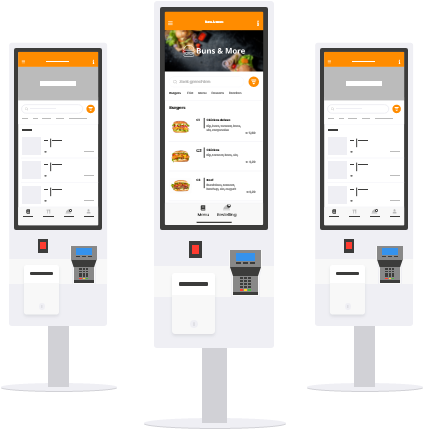 Quality by customization
Every business is unique and iButler takes that into account. We listen to your wishes and think about the costs. With our flexible and scalable system it's possible to deliver the perfect product. Specifically designed for your situation and goals. We are happy to offer you a price indication without any obligations. Customization always requires an individual quotation.
Get a free price indication
More iButler products for digital support in your business.
Our products complement each other, and when desired, can create a completely automated ordering process.
QR ordering
Let your guests order via their own smartphone
All guests place their order via their own smartphone on a joint tab. Scan the QR code and order away!
Read more
Take-out and Delivery system
Order online, quick and easy
Guests can order and pay from the comfort of their own home with your own ordering system.
Read more
Trends and updates
iButler is on top of every development in the field of automation in the hospitality industry. We love to share!